5

A Better LX = Less Leader Burnout

Research indicates that leader burnout is the biggest issue facing leaders with between 53% (Microsoft) and ~60% (DDI) of leaders suffering from burnout.

We all know that when we aren't equipped with the right tools, techniques and insights to do our job, everything is constantly more stressful and draining.

So, when you equip your leaders with training, tools and insights, they are less likely to suffer from burnout.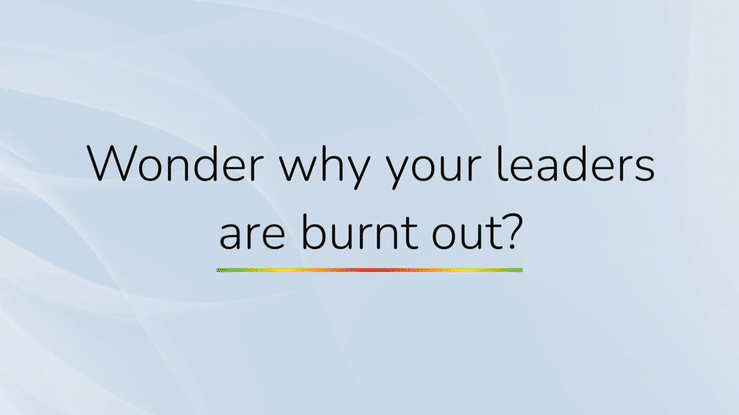 With happier leaders who inspire and motivate their teams, you foster a positive work culture and an environment where people are driven to achieve their best. This creates a powerful ripple effect, amplifying the return on investment from REACH multiple times over.